Exclusive Coaching For Actors
Finally… an all inclusive, personalised online coaching program for actors to build and grow their careers in the entertainment industry.
Submit your work to us every month
Personal feedback from industry professionals
Access to Private Members Facebook Group
Over 2500 plays for you to read
5hrs + of StageMilk acting tutorials
4hrs + of StageMilk industry expert interviews
Online classes with industry professionals
Downloadable e-book guides
Access to exclusive video content
Access to exclusive articles
Access to our monologue & scene database
Join the wait list. Fill out the short questionnaire and we will be in touch shortly with more information.
So how does it all work?
As an actor it is VITAL that you work on your craft consistently. In order to build on your technique, gain flexibility with your craft, and become a working actor, you need to be working on your acting daily. We created StageMilk Drama Club to provide you with the opportunity to do just that.
Together, we'll work on our craft every month: submitting scenes and monologues, getting personal feedback from industry professionals, doing live play readings, Q&As with industry experts, discussions in the Facebook group, as well as learning from all the exclusive content available on the platform. It's kind of like acting class, but WAY cheaper, with 24/7 access, guidance available whenever you need it, and also covers the business side of the craft (which is often overlooked.) It's one thing to be a talented actor, it's another to be a working, career actor.
What You Get:
An assigned scene or monologue every month
Personal feedback on the work you submit from industry professionals
Join in on live play readings
Q&As with industry experts
Live acting classes in Webinar format with industry experts
Hours of HD video tutorials (updated every month)
Access to exclusive members only articles
Downloadable e-book guides
Access to our huge monologue and scene database
Access to Industry lists (contact agents and casting directors)
Interact with other members in the Facebook Group
Hours of Industry Interviews
All this content is updated every month, so eventually, we'll break the internet with all the helpful, practical advice coming out of StageMilk Drama Club!
The benefits of StageMilk Drama Club
The opportunity to work on your craft week to week
Soak up loads of advice, info and techniques from the best in the industry
Build confidence in the audition room, and life in general, by learning and practicing your acting consistently
Be apart of a close community of passionate, hard-working actors like yourself
Help and guidance from the team at StageMilk whenever you need it
Develop a sense of ease and relaxation when performing
Coaching for actors
This is a place where you can come to work. Just like a gym, StageMilk Drama Club works your acting muscles. It's practical, honest and lead by real people (Andrew (me), as well as Richard and Indiana). We're here to help you with whatever you need, whenever you need it. We want you to get the most out of this membership, and we can guarantee that no month will ever be the same. One month we might focus on Pilot season, understanding the television network machine, and nailing your self-tape auditions. The next month we might work on accents, or Shakespeare, or Strasberg method acting, or do a deep dive into emotional work.
How long does it run?
Like any gym, if you want to get fit, and stay fit, you should always have a membership. But with us, you're not locked in and can cancel anytime if you like. We recommend staying with us for at least 3 months to begin with. This way you'll get a good sense of the platform, be able to submit work to us multiple times, receive feedback and start to notice some improvements in your acting.
Come join us
It has taken over 7 years to refine our philosophy on acting. We have worked with many of the leaders in the industry to come up with an affordable program to help you get way better at acting in a short period of time.
We can't wait to work with you soon and help you achieve your acting goals.
Andrew, Richard and Indiana
The StageMilk Team
Upcoming Experts and Teachers
Every couple weeks, we host live online classes and Q&A's with our industry special guest for the month. We'll chat about different aspects of the industry, the craft, and the work. It's an open discussion platform, and you will be able to ask any questions you have of these industry professionals, all in real time.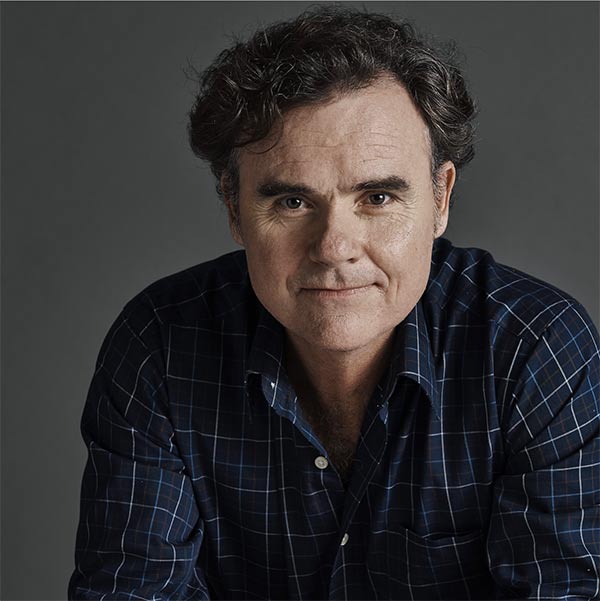 MARCH - Darren Gilshenan
Actor
Darren Gilshenan is an award winning actor and writer. He is best known for his in television series The Moodys, Maximum Choppage, Chandon Pictures and Full Frontal. Darren is one of my favourite comedy actors is passionate about helping actors master comedy! He has taught at most the leading institutions in the country and will be working closely with us in March.
FEBRUARY - Josh McConville
Actor
Josh McConville is one of Australia's most well respected theatre and film actors. Josh graduated from The National Institute of Dramatic Art in 2008. Since graduating he has worked extensively in theatre, his credits include Cloud Nine, All My Sons, Midsummer Nights Dream, Loot, Arcadia, Hay Fever, After Dinner, Cyrano De Bergerac with Richard Roxburgh, Noises Off (for which he won the Sydney Theatre Award for Best Supporting Actor), Romeo and Juliet, In the Next Room (for which he was nominated for the Sydney Theatre Award for Best Supporting Actor), directed by Pamela Rabe, and the much acclaimed Gross Und Klein, opposite Cate Blanchett and directed by Benedict Andrews all for Sydney Theatre Company. After a successful season in Sydney the show toured Europe to critical acclaim. Josh has also worked extensively in film and TV.
JANUARY - Pip Edwards
Actor / Coach
Born and raised in Melbourne, Pip moved to Sydney to study Acting at NIDA. She now regularly works in TV, film, theatre and TVCs. She recently played Beverly in Abigail's Party for Melbourne Theatre Company. Other notable credits include feature film A Lew Less Men, television shows Home & Away, Miss Fisher's Murder Mysteries, ANZAC Girls, Wonderland, and Ghosts (MTC).
She has extensive training and experience in both Australia and the US.